Pusat Penelitian Nanosains dan Nanoteknologi
Ketua : Prof. Ir. Hermawan Kresno Dipojono, MSEE, Ph.D.
Alamat:
Center For Advanced Science Building (CAS), Lt. 1
Jl. Ganesa No.10 Bandung 40132, Indonesia
Website : http://nrcn.itb.ac.id/
Email : nrcn@cphys.fi.itb.ac.id
RCNN envisioned itself to be a research center of excellence in Nanotechnology. The activities in RCNN are directed towards the national advancement in Nanoscience and technology that consists of following goals:
To perform research and development activities on Nanoscience and technology for the betterment of the nation;
To build and to provide highly educated human resources on Nanoscience and technology in Indonesia;
To promote Nanoscience to the society through some training and apprenticeship programs for faculty members from universities around the country;
To provide technical services and consultancies on the application of Nanoscience and technology for improving the quality of related national industries;
To become a national window for international cooperations and linkages in research and development on Nanoscience and technology;
To facilitate the application of Nanotechnology discoveries or innovations in order to make new products or to improve the quality of existing products by advanced technological touch;
To provide advanced equipments and tools in order to support the development of Nanotechnology in Indonesia.
Roadmap Research Scheme for NRCN are described below:
1. Nano Science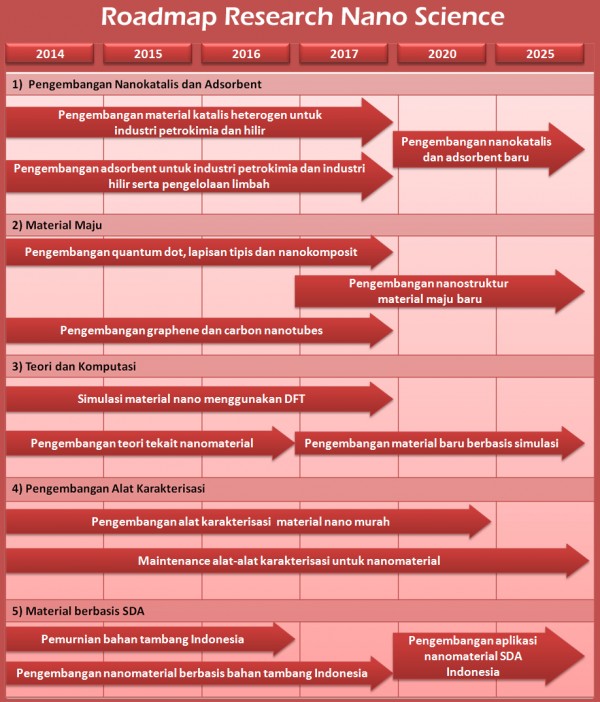 2. Nano Energy
3. Nano Biology and Environment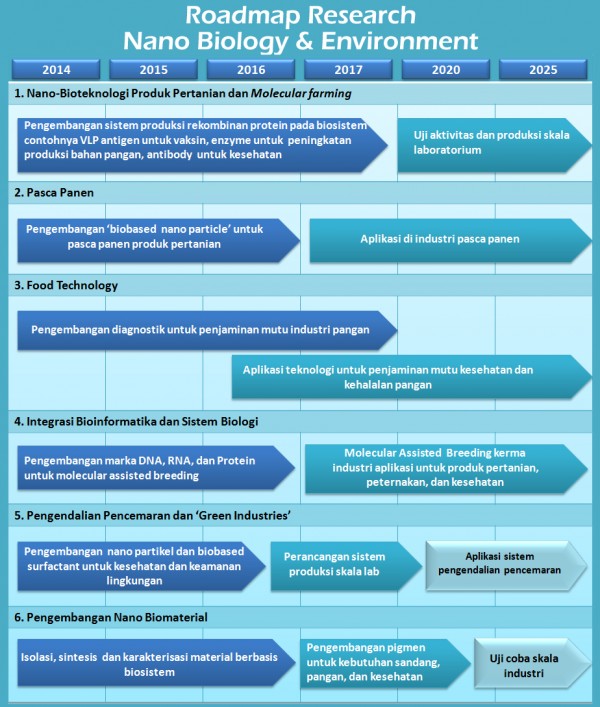 4. Nano Medicine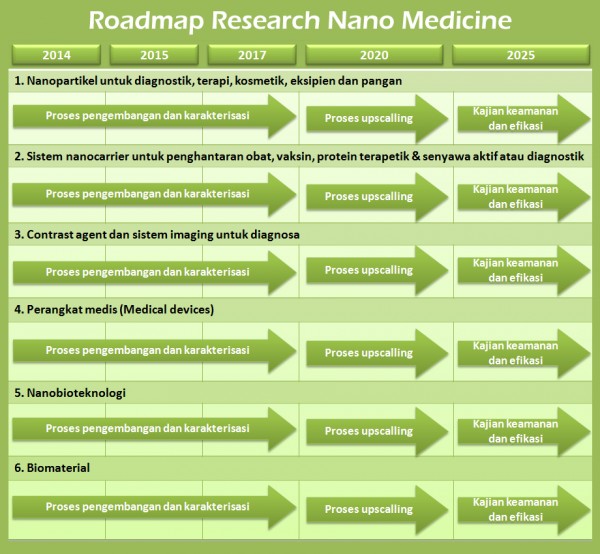 5. Nano Devices